LEFT BEHIND – Short Film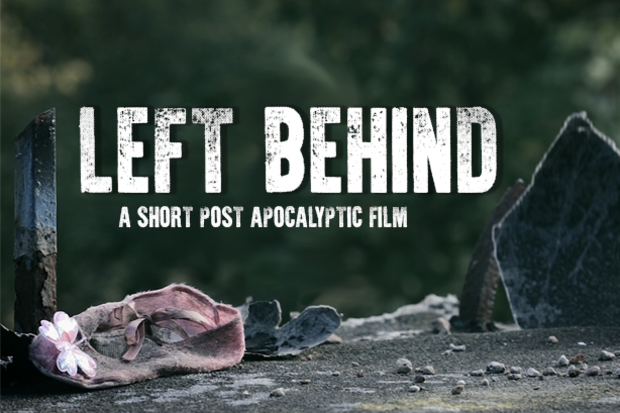 A young girl is forced to grow up quick in a world devastated by a water-borne virus.

We are a group of passionate final year film students at Sheffield Hallam University. Our ambitious and exciting graduation film LEFT BEHIND will soon be entering production, and we need your support to help it realise its full potential.
LEFT BEHIND follows Evey, a young girl orphaned in a world decimated by a deadly water-borne virus. Travelling through Northern England with a handful of survivors, the group's leader Josh orders her to loot an abandoned countryside house for supplies. Accompanied by Jess, a resentful older girl, the struggle to prove herself in this harsh new world will ultimately change Evey forever.
LEFT BEHIND is our unique take on the post-apocalyptic genre, focusing on the complex relationship between two very different female characters, and using both beautiful and haunting imagery to explore ideas of childhood, loss and morality.
We have a strong vision for all aspects of production, taking inspiration from films such as MONSTERS (2010), THE ROAD (2009) and CHILDREN OF MEN (2006), and with your involvement we can tell this story as it was originally conceptualised.

We are looking to raise £1500 to cover the costs of production, the breakdown of which you can see below. Locations, cast and crew are all set, and our plans are in place to shoot in just a few weeks, for completion in May. This is where your help comes in.
As our primary location we are renting a cottage nestled in the hills of the Peak District. Here, our characters Evey and Jess are dropped off and left alone to explore and loot the presumably abandoned home – where most of the film takes place.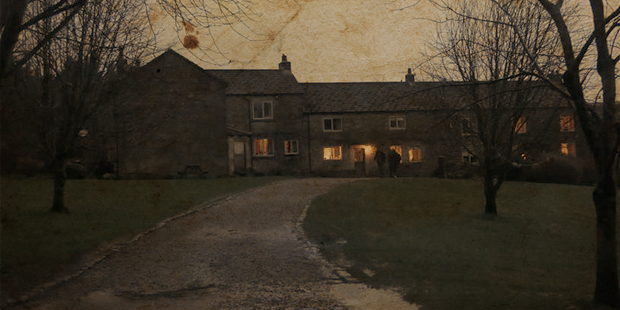 Converting this cottage into a desolate family home rich with history and character will be one of our main expenses, with each space given a distinctive look and feel for Evey to explore.
'The house appears as though frozen in time, its air stifling with dust.
Festive decorations and garlands droop across the walls, casting shadows in the stark torchlight.'
– Scene description.
We will also need to cover costume and make-up as we transform our cast into a troupe of weathered survivors (and light SFX for a couple of surprises in the house).
On top of this will be expenses for transport and food to keep the production running, and finally festival submissions to share the film with a wider audience and act as our calling card as aspiring film-makers.
As a return for your generous donation we've prepared a number of fantastic perks: invites to test screenings, stylish signed posters, access to exclusive behind-the-scenes material and even the unique opportunity to place your own prop in the film!
No matter the amount, all contributions are wholly appreciated and count towards raising the film to our high aspirations. If the film isn't fully funded, production willstill go ahead, but our allowance for set design would need to be simply scaled back (less buying, more finding!).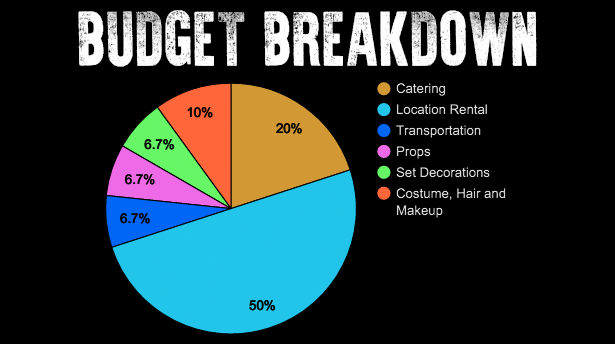 As a crew we have a wide range of experience crafting high-quality short films, and have been developing LEFT BEHIND together for several months. Each member of the team is bringing their own unique style to the production, and as our final graduation film we're all committed to making it our biggest and best yet.

DIRECTOR
As the director for LEFT BEHIND, Olivier will be looking to bring out the very best in our talented cast and crew, working closely with all departments to realise his personal vision for the film. Growing up between Geneva, France and Australia, he moved to Sheffield to pursue his dream as a European film director, and has since directed several short films whilst building a comprehensive knowledge of filmmaking in other roles.
Olivier's directing style has been influenced by the works of several directors such as Jaco Van Dormael, Stanley Kubrick and Wes Anderson – but none more so than that of David Fincher, whose bold and powerful characteristics of the human psyche echo deeply with Olivier's personal vision.
"What interests me most with the story is the element of realism. How would we change if society were to crumble – would we hold onto our ethics and ideals or would they be twisted? Caught in the middle of this struggle is our protagonist Evey, conflicted between doing what she believes is right and what she must do to survive."
View some of Olivier's previous work here.

WRITER/EDITOR
Jake is both the writer and editor for LEFT BEHIND. He fell into a love of filmmaking after studying films in college, and since then has written, directed and edited a number of short films, documentaries and videos – including a film commissioned last year for the University's graduation ceremonies.
Jake enjoys filmmaking in all its forms and genres, from sci-fi to comedy, but his passion lies in drama and the exploration of big ideas through small, personal stories – for which the short film form is the perfect medium. After graduation Jake looks to pursue a career in editing, whilst still writing and producing short films.
'For me, the real excitement of filmmaking comes from the edit. Here, the story begins to form, the pace and emotion is crafted and re-worked, and you're constantly surprised by new links and ideas emerging from the footage. Sitting down in the warmth with an endless supply of tea is also a big bonus.'
View some of Jake's previous work here.

PRODUCER
As the producer for LEFT BEHIND, Chris will be using his skills to see our ambition realised from script to screen, priding himself on his ability to grow project into its full potential. Chris will also be handling the budget and finances for the film, ensuring the funds we raise are put to best use.
A versatile and driven filmmaker, Chris has produced over ten drama, documentary and experimental films since starting University, as well as taking on client work in the form of music videos, promos and corporate films. After graduation Chris plans to start his own production company, creating short form content for professional businesses.
"I've been excited about this project since the very beginning, when it was just a concept. The rich backdrop and unique focus of the story offers a refreshing take on the genre, and I'm looking forward to the challenge of realising our most ambitious project to date."
Check out Chris's website to view his most recent work.

SOUND DESIGNER/RECORDIST
Oliver is the master of all things sound for LEFT BEHIND – he'll be recording on-set during production and then crafting the music and sound design to bring our world to life. Specialising in sound, he's proven his versatility through working on a number of short films and documentaries, as well as taking on client work as a professional sound recordist.
Oliver's main influences come from the works of Ben Burtt (Star Wars, Super 8, WALL-E) and Shane Curruth, whose stripped-back sound design for Upstream Colour has inspired his style. As an aspiring sound designer, Oliver wants to pursue a career in film, TV, documentary or animation.
"When the director Olivier asked me to work with him I jumped at the opportunity. Post-apocalyptic films are one of my favourite types of films, and I'm looking forward to designing an immersive sound-scape devoid of human activity."
Listen to some of Oliver's previous work here.

CINEMATOGRAPHER
Ryan will be crafting the look of LEFT BEHIND, from the vast expanses of the Peak District to the dark, cluttered hallways of our abandoned cottage. Originally from Nottingham, Ryan's joint passion for photography and mountain biking led him to develop a love for cinematography, taking influence from documentary film-making and extreme sports.
After graduation, Ryan plans to start up an adventure sports film company in Northern England, and he's excited to flex his creative muscles and bring a unique visual experience to the film.
Check out his work for LEFT BEHIND's pitch teaser.
View some of Ryan's previous work here.

So, you've made it this far and hopefully our excitement for this film has infected you too. Every penny raised will go towards building LEFT BEHIND to meet our highest ambitions, and if you're not able to donate, we'd love it if you could share the campaign and follow our production journey on Facebook, Twitter andInstagram.
From all the cast and crew – thank you!
Find This Campaign On
Summary:
A young girl is forced to grow
up
quick in a world devastated by a water-borne virus.
See Campaign:
https://www.indiegogo.com/projects/left-behind-short-film
Contact Information:
Chris Lowe
Tags:
Indiegogo, Reward, Consumer, Women, Teens, Family, Men, English, United Kingdom, Movies/Music Videos, Media & Entertainment, Industry verticals, Regions, Types of Crowdfunding deal, Language
Source: icnw