The idea for The Nooky Box was sparked after I found myself having conversation after conversation with friends about sex. These discussions were filled with shame, fear, guilt, and discomfort, as most of us have been taught that sex is dirty or shameful. We've grown up in a society where we have been told to keep sex private and not to talk about it. This collective stigma has literally fostered an industry that exploits rather than educates, and it has left so many people feeling bad about themselves and their desires.
These conversations came to a point where I decided I had heard enough, and I wanted to do something about it.  
So, I dove into trying just about every subscription box available. 
That's a lot of sex toys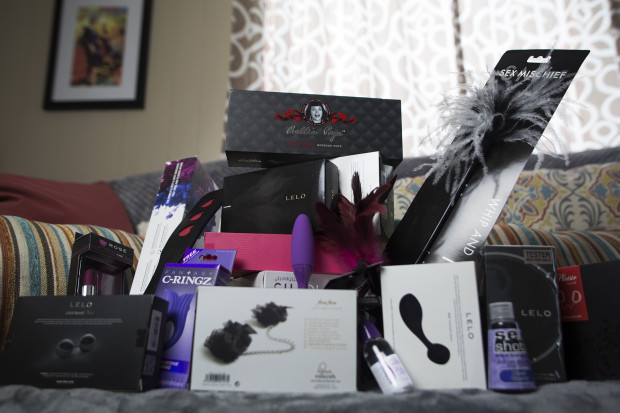 And they all had something missing. Whether it was because they weren't designed with any sort of experience in mind, or that often times I had no idea how to use a product – the real breaking point for me was that there was absolutely nothing on the market available for my gay or lesbian friends and family. I found myself asking "how can we have a real conversation about sex if we're not even all at the table?"
With this in mind, The Nooky Box was created to establish a shame-free, playful attitude towards sex, and creating fun sex. For everyone.
We deserve better than cheesy gimmicks, cheap thrills, and discrimination towards certain sexual orientations.
My goal with The Nooky Box has been simple and twofold.  
One is to create a simple and fun way to enhance and embrace your sex life regardless of relationship status, sexual orientation, or gender identification.  
And the second – that we needed to be more than simply a box of sex toys. The Nooky Box needed to change the way that people talk about sex – because we know change, real lasting change, starts with the conversations we have and the words we use.

I started The Nooky Box because I want to let people enjoy their bodies and their desires openly, happily, and with pride. I want to bring exciting and liberating sexual experiences to people of all sizes, shapes, orientations, gender identities, etc. I want to make sex a fun, positive, and exciting experience for everybody.
The Nooky Box was crafted to create an actual curated experience featuring the best products in the industry, tested and vetted by The Nooky Box team, because if we wouldn't put it on or in our bodies, we won't ever ask you to.
Our subscription box is shipped discretely every other month, straight to your door, filled with products aimed towards creating an entire experience for you and your partner (or just you).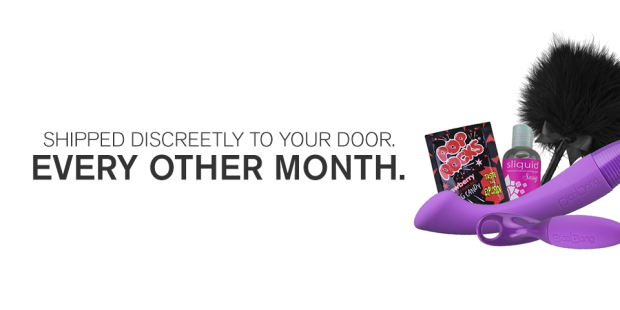 Every other month helps ensure you have time to introduce, play, and experiment with our curated experiences.
We've all seen and possibly experienced the "emporium of sex toys" model and know how overwhelming it can be. With The Nooky Box it's always quality first, both in products and experience.

Studies over the last five decades have again and again have shown us the health benefits of a healthy sex life.  

But a healthy sex life can be hard to get your hands around when there is so much shame and guilt surrounding open and honest discussions and experiences.
To help ensure that everyone can enjoy the benefits of a healthy sex life (with others or alone), our first box is themed: Sex is Fun.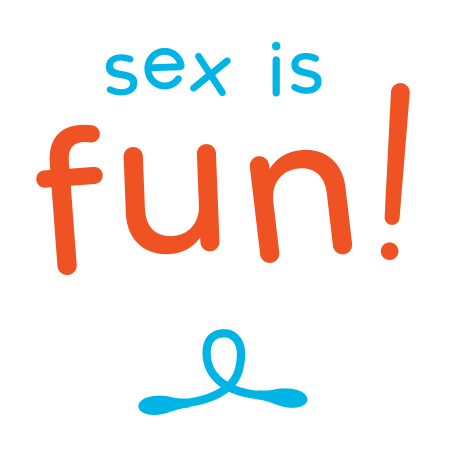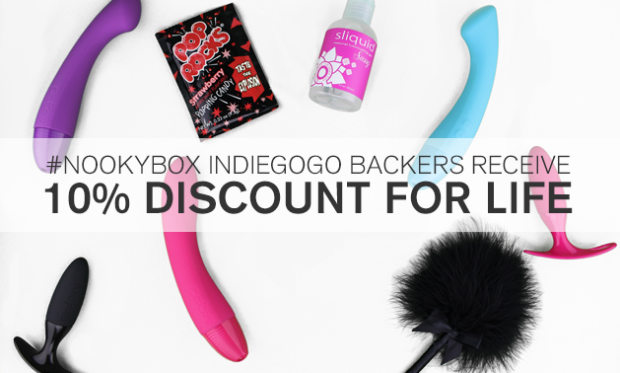 We believe in The Nooky Box experience and its mission and have spent months perfecting every aspect of the products, packaging, and messaging to create something you can use by yourself or in your relationships every week. 
Sticking with The Nooky Box mission-driven emphasis, we've created rewards for both customers and advocates for better conversations around sex. We appreciate everyone who shares our vision of a world where is sex is safe, respectable and free of shame, guilt, violence or prejudice. 

After months of research and development, we have a fully-functional prototype of our first Nooky Box a options in straight, gay, and lesbian varieties as well as a specialty "Break Up" box in development.
We've established strong partnerships with the three primary featured brands in our first set of boxes, allowing us to scale and quickly meet any demand from the success of our campaign.

As a small, bootstrapped team – your pledge will help us finance the production of our first three Nooky Box options, prototyping for our first specialty box, and launch of the Nooky U – a free online university dedicated to sexual education.
As our first customers, you will not only enjoy a lifetime of 10% off of The Nooky Box but you will also be the founding members of our community who can provide feedback to make this box and any future boxes that much more awesome.

Creating this project has been a dream project for all us. I want us all to take back our bodies and our desires and have real conversations about who we are and what we like. I know that you will enjoy our very specially curated boxes and that you continue to give us feedback so that we can help you continue to explore.
Here's to you – YAY Sex!  Thank you so much for checking out my project and your support is greatly appreciated
Summary:
Finally – a simple and fun way to enhance and embrace your sex life (whether by yourself or with a partner), that is both respectful and discreet.
The Nooky Box is the first and only curated sex subscription box created with everyone in mind – regardless of relationship status, gender or sexual orientation.
See Campaign: https://www.indiegogo.com/projects/the-nooky-box#/
Contact Information:
Meg Ross
Tags:
Indiegogo, Reward, Consumer, United States, Men, Women, English, Men's Interest, Recreation, Women's Interest, Lifestyle & Leisure, Industry verticals, Regions, Types of Crowdfunding deal, Language, Montana
Source: icnw