THE SHOP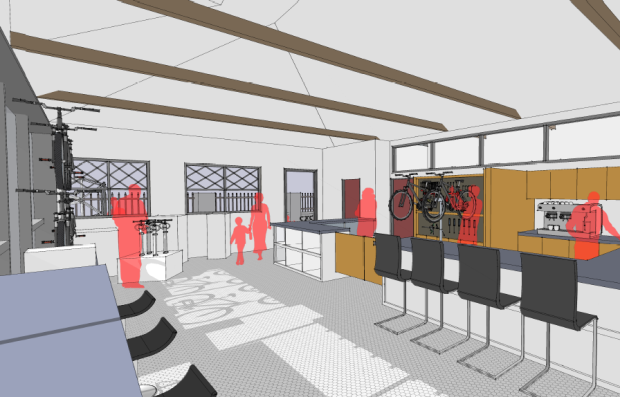 The Sip & Spoke Bike Kitchen will be a mission‐driven retail business that integrates a full‐service bicycle shop and cafe. Based in the Upham's Corner neighborhood of Dorchester in the City of Boston, The Sip & Spoke Bike Kitchen will offer retail sales of new and refurbished bicycles and parts, new accessories, as well as maintenance and repair services to a heretofore underserved local biking community in a key transportation artery that is increasingly used by local and regional cyclists. The Sip & Spoke Bike Kitchenwill serve high quality coffee and a range of food items sourced from local and respected vendors, providing the neighborhood amenities identified by local residents.
The Sip & Spoke Bike Kitchen is anchored by four central principles:
1. Offer high‐quality biking and cafe products for the local market at reasonable prices;
2. Foster a warm and friendly store environment centered on unity and respect;
3. Contribute positively to the local community—source local products, hire homegrown baristas and bicycle technicians, and support the local biking culture in an area of the city where many rely on the bike as an affordable means of transportation that is faster than walking and cheaper than a car;
4. Become a community hub for residents of Upham's Corner and the surrounding neighborhoods.
NOAH HICKS AND BOWDOIN BIKE SCHOOL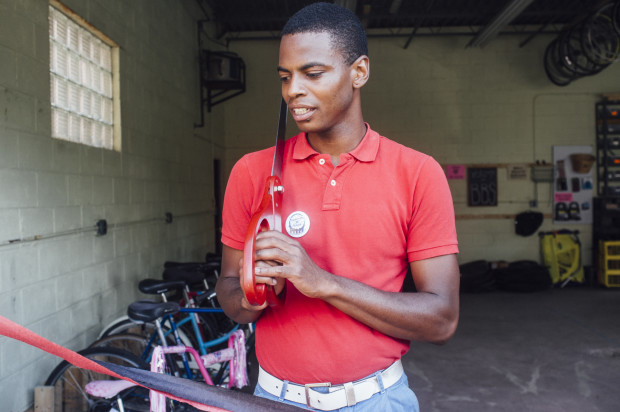 The Sip & Spoke Bike Kitchen will be co‐located with Bowdoin Bike School, a nonprofit bicycle repair and education center that uses the bicycle to encourage youth development, economic self-sufficiency, transit justice, and health equity. By providing low-cost repair services and free instruction, Bowdoin Bike School makes cycling accessible to those underserved by traditional bike shops. Founded in 2013 by Noah Hicks, the school's mission reflects both community need and the personal history and experiences of its charismatic founder.

Noah Hicks was born and raised in Boston's Bowdoin-Geneva neighborhood and began cycling at the tender age of three. As a teenager, Hicks started tinkering with bicycles in his family's basement in inner-city Boston, a neighborhood underserved by traditional bicycle shops. His hobby became a lifestyle, providing plenty of spending money and exposure to culture, green spaces, and social activities outside of his neighborhood.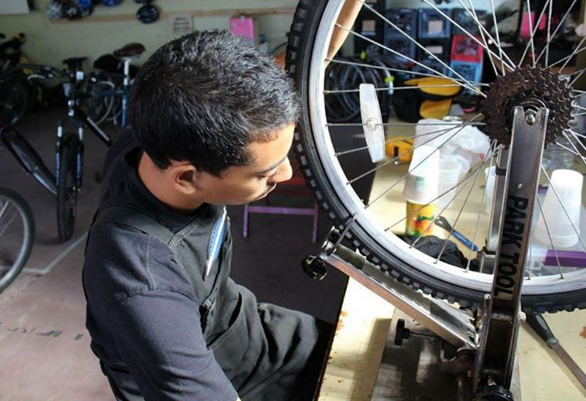 In 2013, Hicks turned an 8' x 10' shed in a local park into a pop-up, seasonal bicycle school offering low-cost bicycles and repair lessons to the community. With a dedicated crew of teenage volunteers, Bowdoin Bike School saved countless bicycles from the trash heaps, safely led group bicycle rides through the neighborhood, and outfitted new riders with free locks, lights, and helmets. In partnership with Victory Programs, Hicks launched an earn-a-bike initiative for formerly homeless individuals in the community, connecting them with an affordable means of transportation and the opportunity to share their newly-minted mechanical skills with other burgeoning cyclists. Hicks then spearheaded a successful online fundraising campaign to support the expansion of Bowdoin Bike School into a brick-and-mortar location and hire his volunteer corps. The corps converted a long-vacant automotive repair garage into a bicycle retail shop and education center, planning classes for women, queer youth of color, and working parents.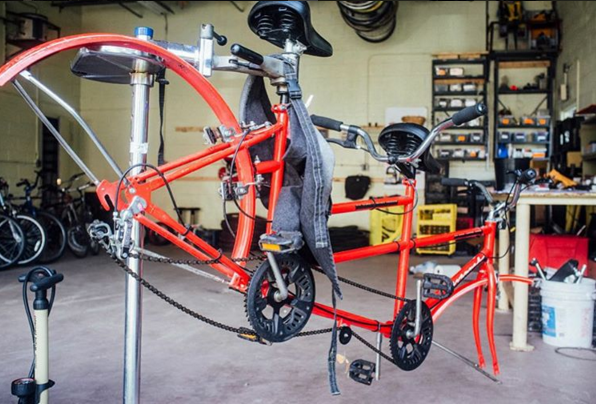 In housing the nonprofit Bowdoin Bike School within The Sip & Spoke Bike Kitchen, Hicks is creating a dynamic hybrid model that seeks to use the bicycle as a means of creating opportunity and synergy both for and between residents of communities deeply affected by poverty and for the growing regional biking community. The result will be an active and positive community hub.
THE BUILDING
This project is also an opportunity for community-driven historic preservation and revitalization. Uniquely, The Sip & Spoke Bike Kitchen and Bowdoin Bike School will be co‐located in the Upham's Corner Comfort Station built in 1912 for the trolley car system. In partnership with Historic Boston Incorporated, The Sip & Spoke Bike Kitchen will preserve and reuse this historic building, helping to reactivate a key portion of the commercial business district, preserve an important piece of historic architecture, and reconnect the Comfort Station to its original transportation-related roots.
The building lies on what was once part of the Dorchester North Burying Ground which is listed in the State and National Register of Historic Places and within the Boston Landmark designation. Rehabilitation of the comfort station building helps tell the story of the City of Boston's 19th century expansion and the Dorchester neighborhood's urbanization and related transportation growth into the 20th century. The comfort station is a remnant of a time of growth and transportation innovation. Its rehabilitation and reuse–particularly for a transportation related purpose–will help to preserve and express that story.
WHY COMMUNITY CROWDFUNDING?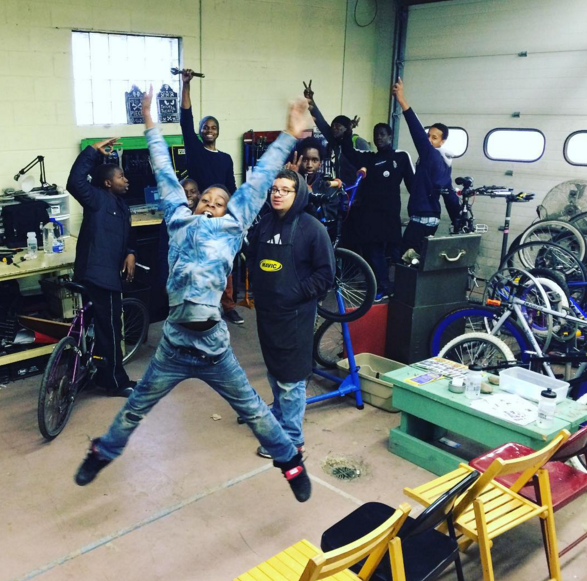 The Sip & Spoke Bike Kitchen benefits from foundational community support unavailable to most conventional entrepreneurial businesses. The business model was developed through iterative discussions with residents, community groups, and the broader Dorchester business community. It was also shaped by the personal history and experiences of its founder, who has designed a productive and creative for-profit retail business that aligns closely with neighborhood goals and the mission of the nonprofit Bowdoin Bike School.
Community support is vital to realizing this project. While financing is in place to restore the historic structure, funds are needed to build-out the interior of the business and create a functional bike shop and café. Without your support, Noah Hicks will need to take on more debt, resulting in higher prices for local customers, many of whom cannot afford the cost.
Your donation will help us bring this impactful, community-driven project to life. Thank you for your support. 
Summary:
The Sip & Spoke Bike Kitchen will be a mission‐driven retail business that integrates a full‐service bicycle shop and cafe.
Youtube: https://youtu.be/d9_tmU6LCnU
See Campaign: https://www.indiegogo.com/projects/the-sip-spoke-bike-kitchen#/
Contact Information:
Noah Hicks
Tags:
Indiegogo, United States, Reward, Consumer, English, Automotive, Parts and Accessories, Repair and Restoration, Food and Beverage, Industry verticals, Regions, Types of Crowdfunding deal, Massachusetts, Language
Source: icnw