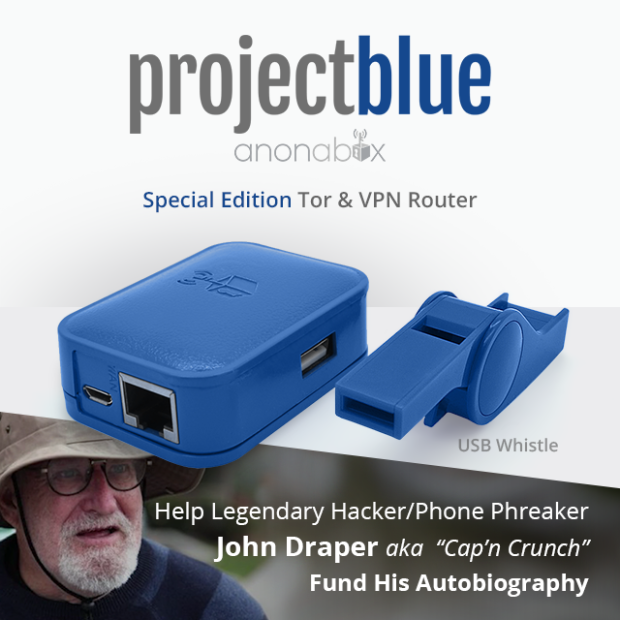 Anonabox creator August Germar has long been inspired by the career of John Draper, a "legendary figure within the computer programming world and the hacker and security communit[ies]" – Wikipedia. While contacting Mr. Draper for a possible security audit of our new Anonabox devices, we learned that the Crunchman was becoming burdened by increasing medical expenses, and we saw a way to thank the man that had been such an inspiration.
Anonabox got its original push right here on Indiegogo and we've since developed three new privacy routers. Alongside our new devices we're also launching a special limited edition blue Anonabox PRO in homage of John's famous blue boxes. A portion of the proceeds from this device will go directly to Mr. Draper to help ensure he can share his life's story. You can show your support for the Crunchman while receiving the most feature-rich Anonabox privacy router yet.
What We Need & What You Get
We feel Crunchman's story is one of great interest for all information technology users and fans, so our goal is to help the Crunchman fund the development of his autobiography as much as we can. This is why we've chosen a flexible monetary goal.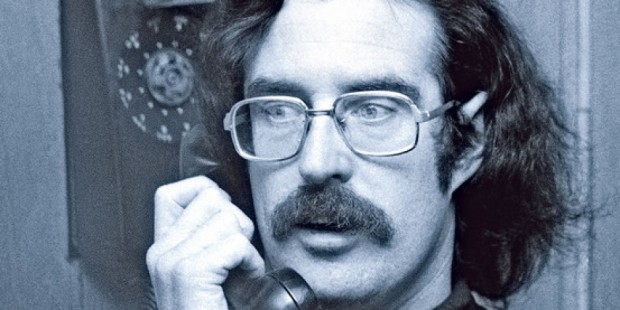 The run of limited edition Anonabox devices will reflect the number of Project Blue supporters. This blue version of the device is only available here on Indiegogo. Each device will have a unique sequential serial number and certificate of authenticity. The more contributors we have, the more funds the Crunchman will receive.
Special Edition Project Blue Anonabox PRO:
The Anonabox PRO is the most feature-rich, Tor and VPN capable router on the market, and this limited edition run is just for Indiegogo backers and comes with a certificate of authenticity. This device is truly a diverse tool and allows users to remain private and anonymous online, helps bypass censorship efforts at school, in the office and abroad, provides access to the deep web, allows connecting to location specific content and much more. The User Interface is intuitive enough for the most novice users, yet provides sophisticated users with in-depth control and customizable configurations. More detailed information about the Anonabox PRO and its applications can be found on our website at: https://www.anonabox.com/buy-anonabox-pro.html
All Special Edition Project Blue Anonabox PRO Routers come with a 1-month free trial of HideMyAss! Pro VPN service.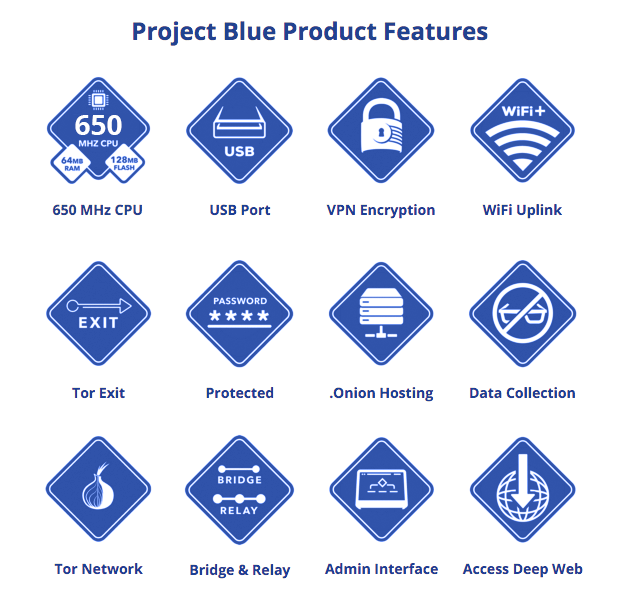 The Impact
Anonabox seeks to provide Internet users with an affordable, easy-to-use and portable privacy device that is useable and practical for a wide range of Internet users. Project Blue is our special edition Anonabox PRO and features both Tor and VPN access. Whether used individually or together, users are provided with these robust tools configurable in a user interface for customizable personal privacy. Privacy is a right, and intrusions by governments, websites, marketing firms and blackmail groups are encroaching on this freedom like never before. Fight back with this special device.
Through this Indiegogo campaign, you can fight back against these intrusions, while supporting a legendary security advocate, John Draper. John has a storied life as a keystone figure of the Internet age. He is credited as a founding personality of the hacker counter culture, been a long standing security and open source software advocate and remains an industry consultant. His unique position within these communities and the countless untold behind-the-scenes stories from his days as a phone phreaker and personal friend to Apple founders means his story will surely appeal to anyone interested in the early days of the Internet and computer systems. Your support will help ensure that ongoing expenses, like increasing medical bills, don't hamper John's efforts at publishing his many life stories. The more support for Project Blue, the more resources Mr. Draper will have to accomplish this goal of publishing his biography.
We also encourage you to visit our website https://www.anonabox.com to learn more about how Anonabox is fighting back for your right to online privacy, as well as to discover some of the other highly practical uses of Anonabox Tor and VPN routers.
Other Ways You Can Help
Remember to share our post and tell your friends! Like and share our pages on Facebook, Twitter and Instagram and be sure to use Indiegogo's share tools. With a little help we can make a huge in the life of a computer programming legend, and let his story finally be told.
Important Anonabox Links:
The Original Anonabox
Fawkes by Anonabox
Tunneler by Anonabox
Anonabox PRO
Summary:
Anonabox seeks to provide Internet users with an affordable, easy-to-use and portable privacy device that is useable and practical for a wide range of Internet users.
Youtube: https://youtu.be/SR7CO5xyMJg
See Campaign: https://www.indiegogo.com/projects/privacy-wifi-router-surf-the-internet-anonymously#/
Contact Information:
Anonabox LLC
Tags:
Indiegogo, United States, Cloud, Reward, Consumer, English, Internet, California, Computers and Software, Software, Industry verticals, Regions, Types of Crowdfunding deal, Language
Source: icnw