RE-LOCK: World's Smartest Bicycle Lock
Extremely user friendly, one hand locking, key less entry, status logging, upgradable & Patented
Re-Lock, the bicycle lock that makes all other bicycle locks redundant
Unlock your bicycle hands-free with Re-Lock, a revolutionary bicycle lock with an electronic key. You keep the e-key in your pocket or bag. And that's where it stays. As soon as you get to your bike, the key and lock "communicate" with each other radiographically to check whether they match. If so, the e-key transmits a unique, unbreakable code to the lock, encrypted within a radiographic signal. The lock shoots open within a fraction of a second. The key has not moved from its position. You almost feel like James Bond. But how exactly does it work?
It works as follows: the e-key is activated by an encrypted tone sent via a radiographic signal, which then sends its unique code to the lock. The lock checks whether the code is a match and if so, the lock opens. If not, it remains locked securely.
The lock and key revert to sleep mode after every action, thus saving energy so that the batteries last you a long time.
The e-key does a great deal more besides: It always registers the latest status of the lock. Is the lock open or closed? Handy to check, and particularly handy if your bike has been stolen. That way, you can prove to your insurance provider that you locked your bike. The lock is smart, it knows when it needs to carry out a certain action and then switches to sleep mode: saving energy! You replace the battery every three years and the key – being smart – warns you in good time.

But first: the catalyst
On a rainy summer's day I, Chiel Bekker, was sitting on a covered terrace. As usual, bikes were parked everywhere around the terrace. A woman with a large bag appeared. Once she got to her bicycle, she only found the bicycle key in that bag after quite some time searching. She needed both hands to open the lock and had to put her bag down in the wet street. She eventually climbed on her bicycle drenched from the rain.

Shortly afterwards, a man with an umbrella approached and he too first had to search hard for the key while balancing the umbrella. After a few failed attempts to open the lock with an open umbrella in his hand, he gave up. He had to close the umbrella, he got wet in the rain, unlocked his bike, opened the umbrella again and cycled off. The next victim was a young woman who walked to her bike while talking on her phone. Sheclamped her smartphone between her chin and shoulder, searched for her key, and tried to open the bike lock with both hands. Slowly but surely, the phone slid out and crashed onto the pavement.
The concept and its development
As an experienced industrial designer and product developer, I thought 'There has to be a better way. Why are there no bicycle locks that open automatically when you are an arm's length away from your bike, for example?' That notion remained on my mind and after an extensive search on the internet, I came to the conclusion that no such product existed yet. How is it possible? There are all kinds of locks you can open with your smartphone or fingerprint, but even then, you still need to use your hands.
In collaboration with mechanical engineer Richard and electronics engineer George – with whom I have already been working for twelve years – I started developing the concept. This super handy bicycle lock is the result of those efforts. It's hard to understand why this has not been thought of before.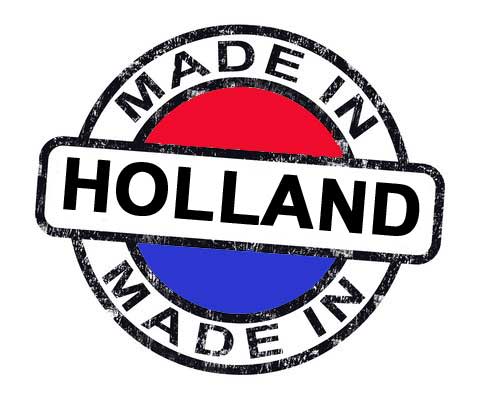 What is next?
We have established a crowdfunding initiative in order to produce this amazing Dutch Design product. The lock will be certified so that you can be sure it meets all requirements. It is also constructed in such a way that it is fully recyclable at the same product level. Re-lock will be ART2 certified, this is accepted by all bicycle insurance companies.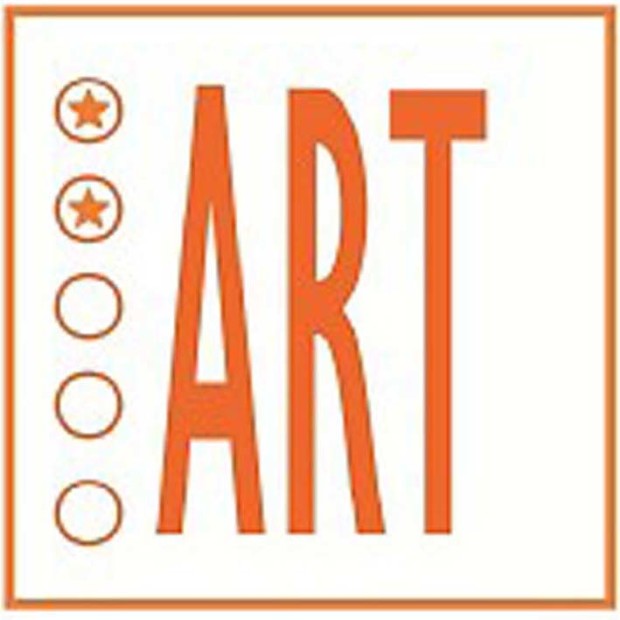 You can register now for one of these awesome locks at a Super Early Cyclist price. Hurry, because only the first 100 submissions will qualify for the Super Early Cyclist rate.
A brief timeline of what we have already done and what we are still going to do:
September 2015  Concept design
October 2015  Feasibility tests on various electronic configurations
November 2015  Development of mechanics for the housing and design
December 2015 Design of electronic "sleep" mode to extend battery life
January 2016  Proof of concept durability testing
February 2016  Debugging and fine tuning of electronics and mechanics
March   2016  Start crowdfunding
April/May 2016  Certification
June/July 2016  Field testing
August 2016  Production preparation
September 2016  Production
October 2016  Commence supply
We need 50,000 euros to start production (which will take place in the Netherlands). Because although RE-Lock might look simple, it contains a great number of electronic and mechanical components. On the images below you can see exactly what is involved. Production tools need to be made in order to produce everything.
If we exceed the target amount, we will use those funds to develop additional cool gadgets, like a "find your bike" functionality, which helps locate your bike in crowded bike storage facilities, for example.
---
What we need & what you get
We need your support to realise start of development and production Re-lock, in return we offer your the follow perks:

We are here to make your life easier

Although Re-Lock is a young company, its management team has years of experience and a great deal of expertise in the field of product development, marketing and product launches.
Last year (2015), a team of three technicians devoted themselves entirely to the product development of the Re-Lock bicycle lock and that resulted in this incredible user-friendly, convenience-enhancing bicycle lock. Together with users of the bicycle lock, we aim, where possible, for continual improvement of the product with the input we hope to receive from users.
Another important aspiration is to develop and produce the product in the Netherlands: DUTCH DESIGN AND QUALITY.
FAQ (Frequently asked questions)
Why an electronic key rather than simply using your smartphone?
1) Smartphones regularly have an empty battery, which would mean you then couldn't open your lock.
2) Wi-Fi and Bluetooth signals are not at all secure and can be hacked from great distances.
3) With a smartphone, you have no proof your bicycle was locked for insurance purposes.
4) In rural areas, there are still many places with no or poor reception, leaving you high and dry.
5) You would not be able to lend anyone your bike without giving them your phone too, which is of course not very practical.
6) With a smartphone, you still need to undertake an action to instruct the lock to open, meaning you still need your hands to open the lock.
How long do the Re-Lock batteries ( 2XAA ) last?
At least 3 years with intensive use.
How do I know when the batteries are almost flat?
As soon as the batteries produce an insufficient charge, you receive a beep signal in good time.
Can the lock close spontaneously while cycling?
No, the lock uses manual resilience by means of a child-safe lever. The electronics can only open the lock by means of an encrypted radio signal from the e-key.
What happens if I forget to lock my bike?
If the bike is unlocked, you get a signal (sound or vibration) as soon as you are over a meter away.
Does the lock work in all weather conditions?
Yes, the lock withstands cold, heat waves and heavy rain very well because the electronic components are completely enclosed.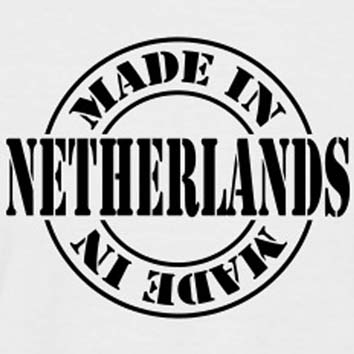 For our dutch friends, how to pay:
(met credit card)
Choose one of the Perk's at the right top of this page, and follow the steps: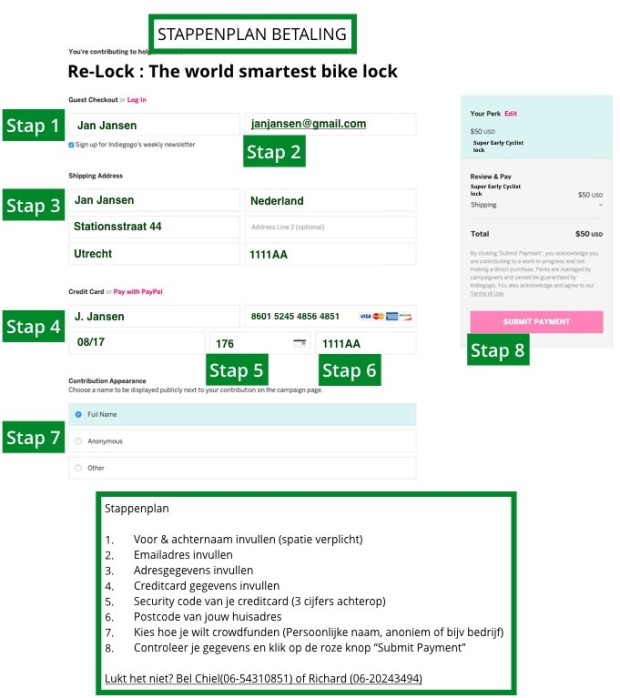 Summary:
Unlock your bicycle hands-free with Re-Lock, a revolutionary bicycle lock with an electronic key. You keep the e-key in your pocket or bag. And that's where it stays. As soon as you get to your bike, the key and lock "communicate" with each other radiographically to check whether they match.
Youtube: https://youtu.be/zAHI7ibaQvA
See Campaign: https://www.indiegogo.com/projects/re-lock-world-s-smartest-bicycle-lock
Contact Information:
Chiel Bekker
Tags:
Indiegogo, News Category, Reward-Donation, English, Europe, Global Regions, Crowdfunding, Language
The post RE-LOCK: World's Smartest Bicycle Lock: RE-LOCK: World's Smartest Bicycle Lock appeared first on iCrowdNewswire.
Source: icnw