Z4 Aurora: The Entertainment Center of the Future
A LED projector with Harman/Kardon customized stereo, gesture control, and Android OS, up to 300″.
A smart projector beyond your imagination—-XGIMI Z4 Aurora
A smart projector beyond your imagination—-XGIMI Z4 Aurora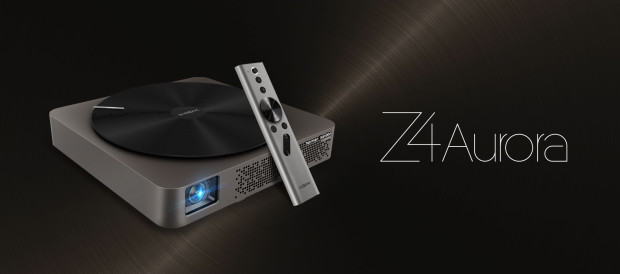 The XGIMI Z4 Aurora is a Smart LED projector that can transform any surface into a 300-inch screen with unparalleled brightness and clarity. The built-in Harman Kardon stereo produces superior sound quality and the dimension converter brings all video content to life in brilliant 3D. Install apps and games onto the Z4 Aurora android system and wirelessly stream them directly onto the projector. The Z4 Aurora provides a truly connected, superior viewing experience.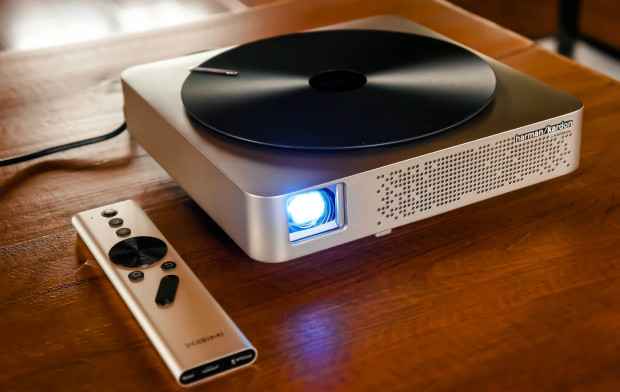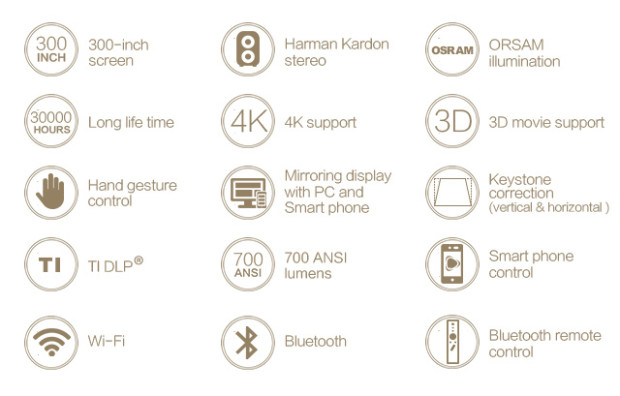 Z4 Aurora in Media Press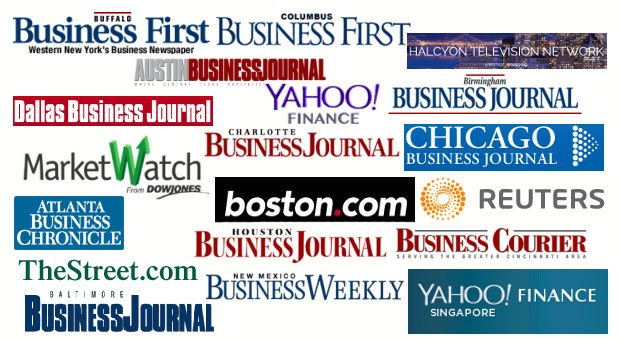 Watch Z4 Aurora in Action
Brightness: We compared the brightness of the Z4 Aurora to that of a traditional television
Keystone adjustments: view the full image while placing Aurora from an angle.
Gesture control: Hand gesture control connects you directly to your music
Amazing image quality: A demonstration of the Z4 Aurora's unparalleled display
The Z4 Aurora Aesthetic
Z4 Aurora aesthetic is simple and classic, which fits in perfectly with an understated, modern lifestyle.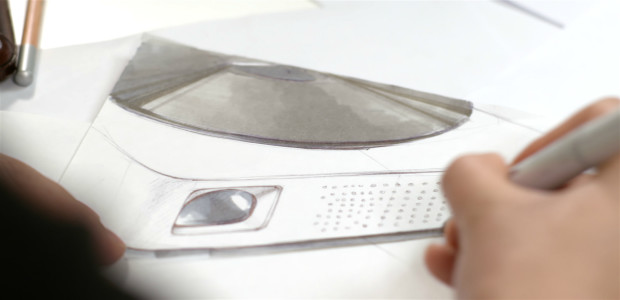 Crystal-Clear Sound System
The Z4 Aurora's tailored crystal Harman Kardon stereo provides the ultimate acoustic experience.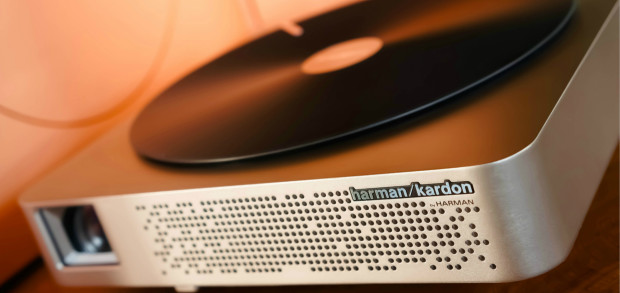 A Virtual Home Theater
The Z4 Aurora can turn any surface into a 300-inch home theater. The Z4 Aurora boasts high pixel density to create a stunningly clear image projected onto any surface. Combine that with the Harman Kardon stereo and you've got yourself a movie night!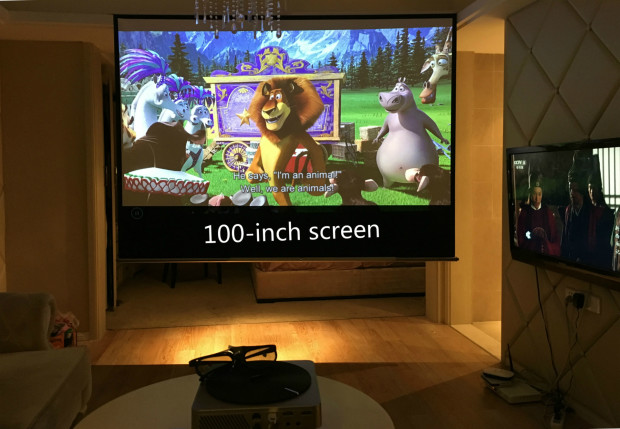 Cinema-Quality 3D Experience
The Z4 Aurora is equipped with the active shutter 3D-imaging technique used by DLP cinema projectors. With stunning 3D quality, bring any movie, game or sporting event to life in your own home.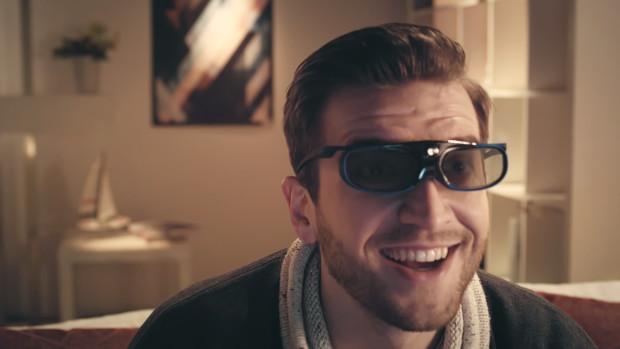 Android Operating System
Quickly and easily install games, apps and stream video wirelessly through the Z4 Aurora Android Operating System. The Z4 Aurora also supports many video game consoles. Connect your XBOX, PS4 and other consoles and play on the big screen.

Multiple Streaming Options
No more messy cables! The Z4 Aurora can stream content wirelessly from your smart-phone, tablet and desktop. It is also equipped with HDMI, USB, and AV ports.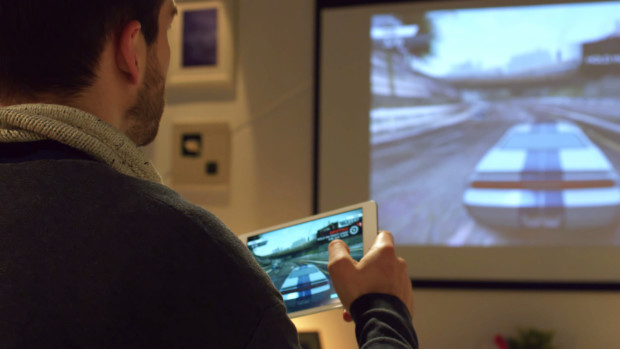 Innovative Gesture Control 
The Z4 Aurora can be controlled by simple hand gestures. The built-in 3D gesture recognition chip identifies the movement locus by 150dpi. Sampling frequency is up to 200 times/sec.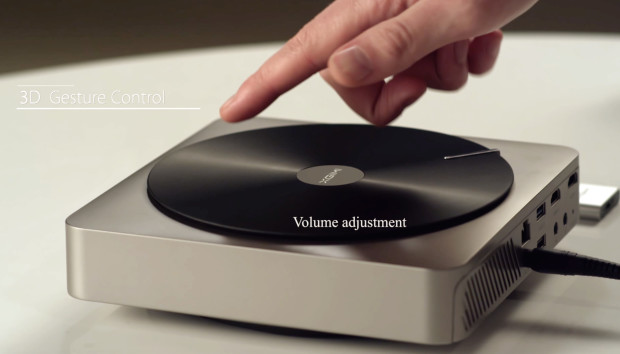 Keystone correction 
Most projectors have to be perfectly set up in order to produce the desired image. However, the Z4 Aurora is built with vertical +/-30 degree and horizontal +/-30 degree keystone correction that provides an optimal image from any angle, eliminating the hassle of set-up.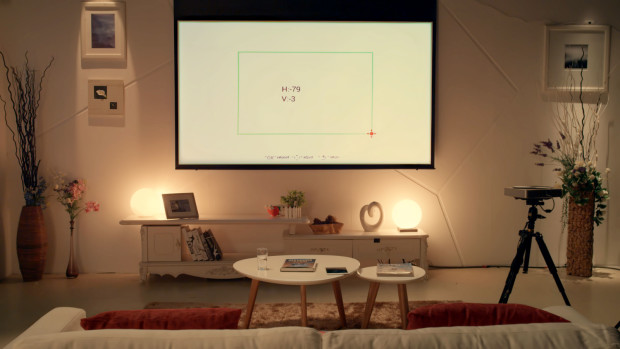 An Interactive Entertainment Companion
With cinema-quality image and sound and an Android Operating System, the Z4 Aurora is the ultimate entertainment center.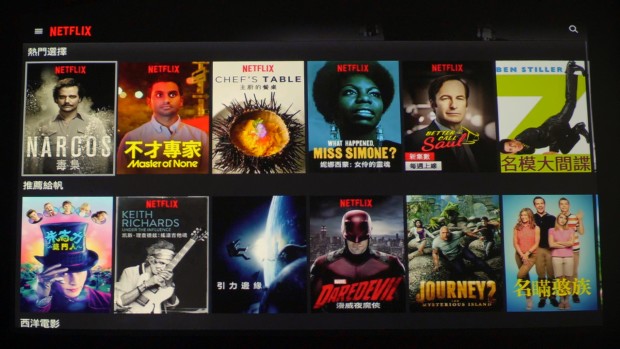 The Z4 Aurora in the Workplace
The Z4 Aurora also functions beyond entertainment. The projector can be switched from standard version into business version, where you can upload file management software. The Z4 Aurora software makes presenting to large groups easy on the big screen.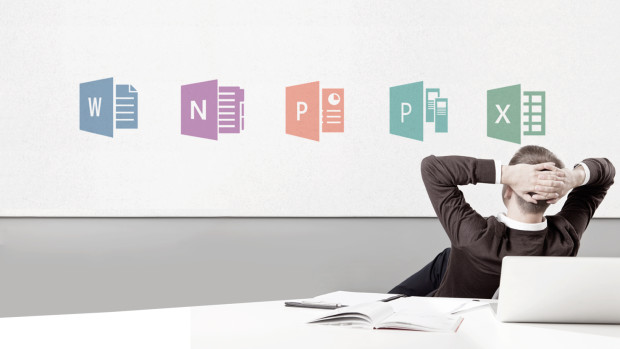 Extended Lifetime
The Z4 Aurora uses OSRAM LED illumination that extends its lifetime to 30,000 hours, which is six times longer than the average lifetime of traditional projectors. The LED light source is ecofriendly, using an energy-conserving bulb.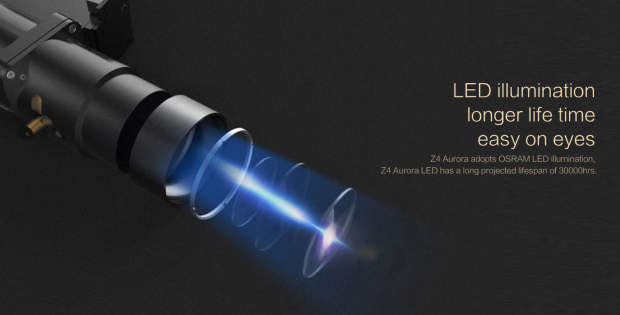 Bluetooth Remote Control
The XGIMI bluetooth remote control has a high-capacity rechargeable battery and built-in mouse function that supports more technical operations.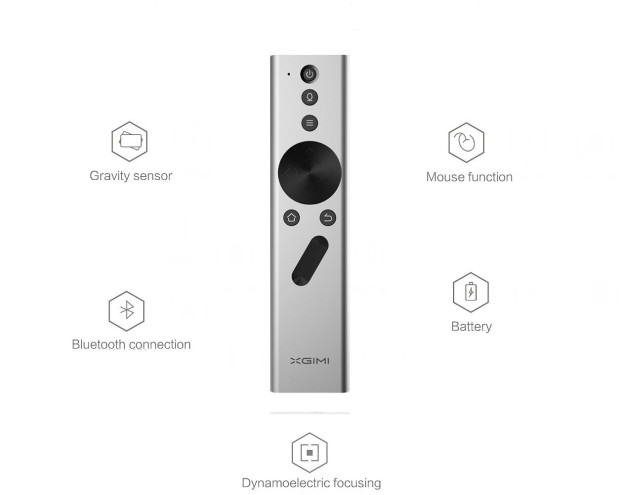 The Consumer Electronics Show 2016
The Z4 Aurora was exhibited at CES 2016 in Las Vegas. See what visitors had to say about their experience!
Product Specs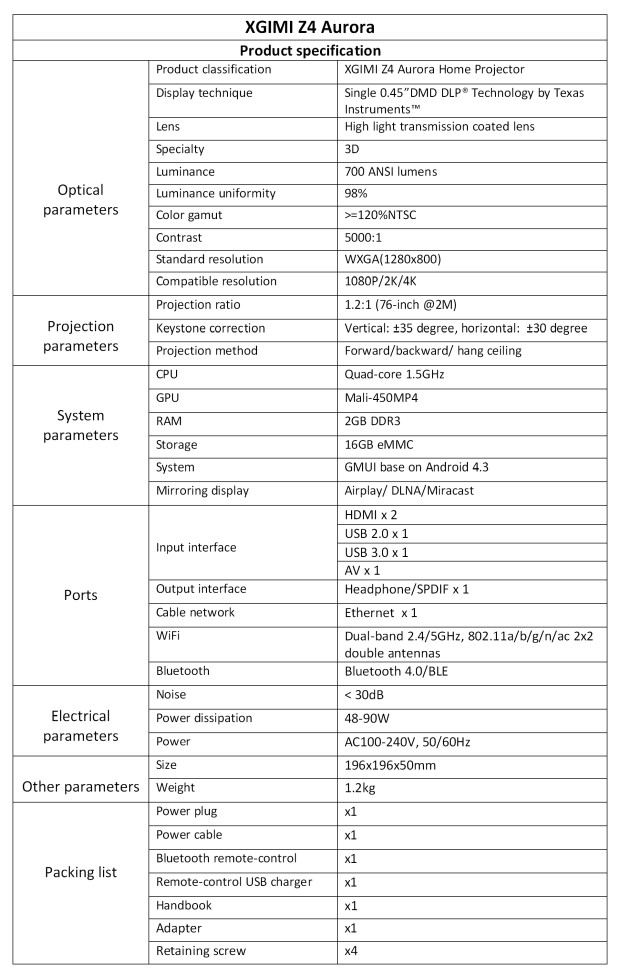 XGIMI Aurora is definitely your best choice of home theatre!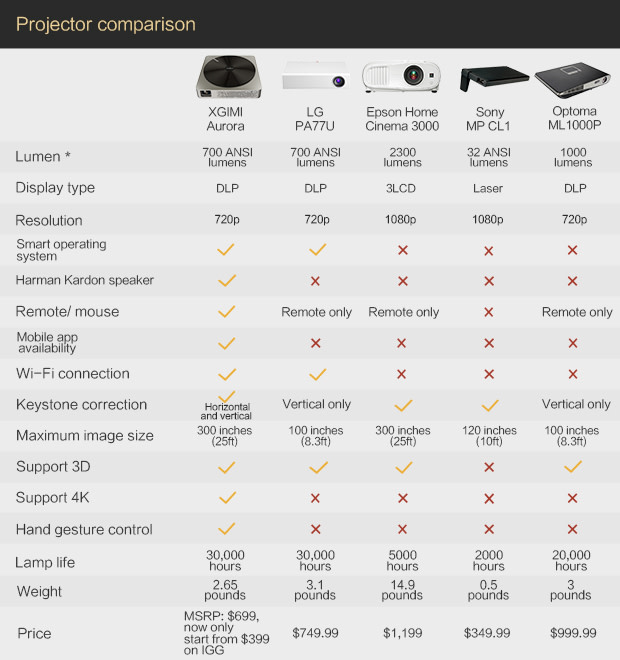 * ANSI lumens: the light output of projectors (including video projectors) is typically measured in lumens. A standardized procedure for testing projectors has been established by the American National Standards Institute, which involves averaging together several measurements taken at different positions.
Perks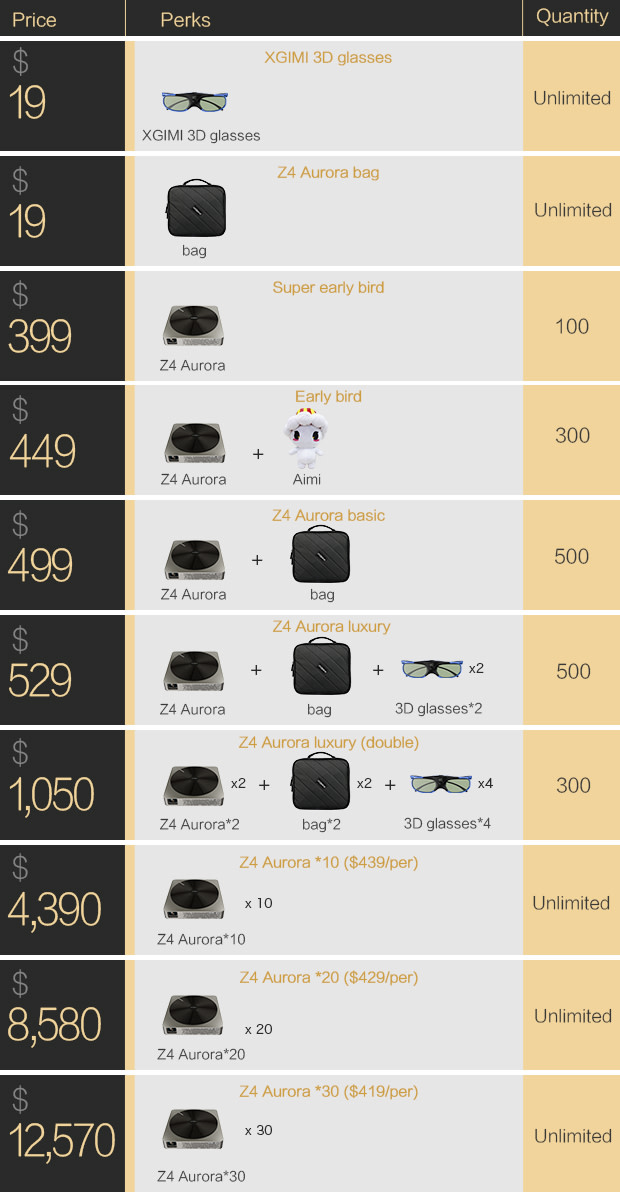 Timeline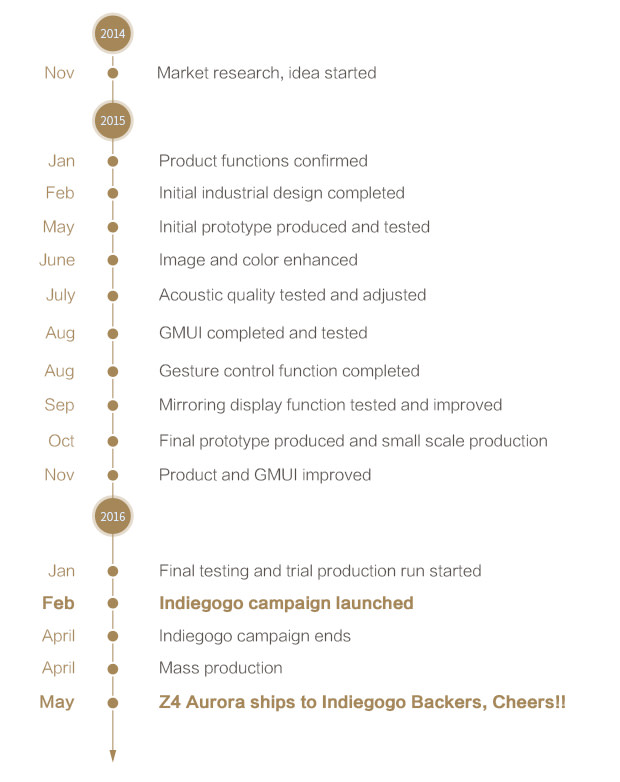 Team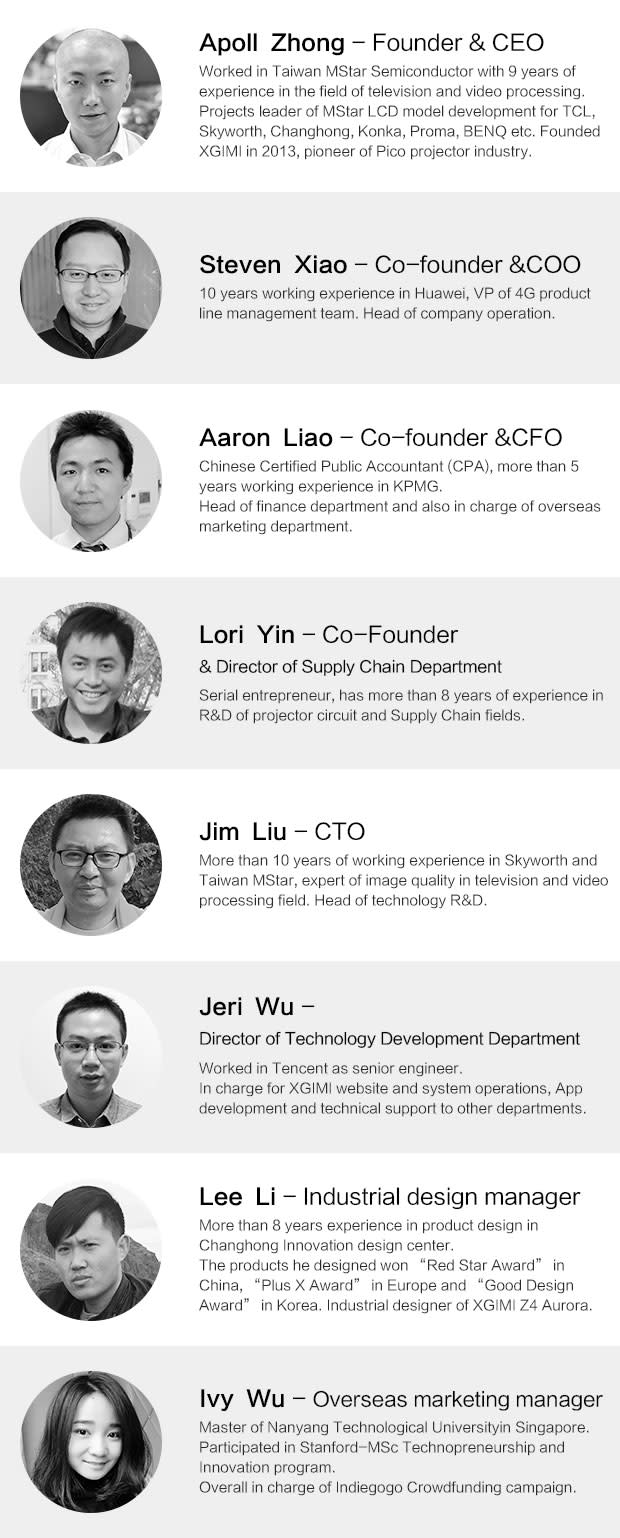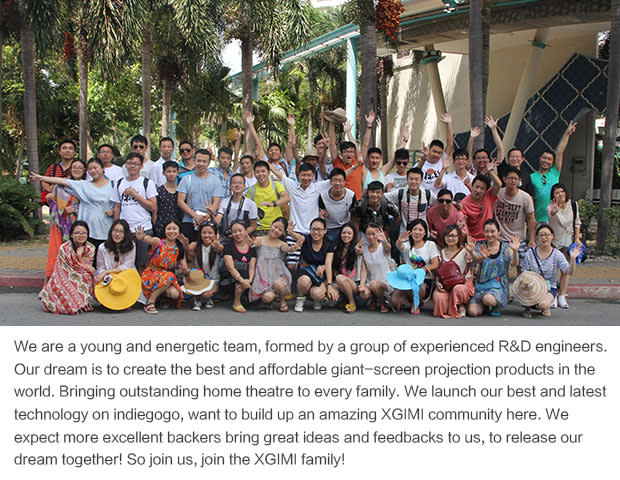 Legal Disclaimer
"Delivery of rewards/perks are subject to best efforts and not guaranteed."
FAQ
Where did the idea come from?
Our team is composed of traditional display manufacturers, and we saw that current TVs are too heavy and too expensive. We want to produce a simple, smart, affordable home theater projector. After two years of development and thousands of tests, we create the Z4 Aurora.
What language does Z4 Aurora support?
Z4 Aurora supports English, Spanish, French, German, Chinese (simplified), Chinese (traditional),  Russian, Italian, Portuguese, Thai.
How long can the projector run before it overheats? 
Aurora uses an LED Bulb that has a lifespan of 30,000 hours. Aurora's fan works efficiently and quietly, and has no danger of overheating.
How can I control the projector?
The Z4 Aurora is operated by hand gestures, or the Bluetooth remote control. If you shake the remote control twice, it can be used as a mouse for more precision control.
How large is the projection area when I place Z4 Aurora 7ft (2.13m) from the wall?
The throw ratio of Z4 Aurora is 1.2:1 (distance: width). At a distance of 7ft your screen will be 5.83ft (1.78m, 70-inch).
Can the Z4 Aurora transfer files through the USB port?
Yes, you can transfer the files through USB 2.0 or 3.0 port. The Z4 Aurora supports MP4, AVI, MKV, 3D, 4K and Blu Ray video formats. It also supports photos, Microsoft Office files and Android APK.
Can the Z4 Aurora be paired with different devices (e.g iOS, Windows and Android)?
The Z4 Aurora can be wirelessly connected to devices using:
-Wifi
-Hotspot
-XGIMI assistance
Can I install applications to the Z4 Aurora?
Yes, you can install any android app on Auroa . XGIMI developed 'XGIMI UI' based on android 4.4 installed in Aurora.
Find This Campaign On
Summary:
A smart projector beyond your imagination—-XGIMI Z4 Aurora
See Campaign:
https://www.indiegogo.com/projects/z4-aurora-the-entertainment-center-of-the-future–2
Contact Information:
Apoll Zhong
Tags:
Indiegogo, iCN Internal, Reward-Donation, News Category, English, Asia, Global Regions, Crowdfunding, Language
The post Z4 Aurora: The Entertainment Center of the Future – LED projector with Harman/Kardon customized stereo, gesture control, and Android OS, up to 300″. appeared first on iCrowdNewswire.
Source: icnw