Igniting Life Purpose: A Pilgrimage
What do we discover about ourselves when we let go of obligations and expectations that aren't serving us?How do we focus on and ignite our life purpose, so that we can bring our unique gifts forward without fear?
In pursuit of answers to these questions, I will be walking the 2,200-mile Appalachian Trail from the first week of May until my 30th birthday in November. Join me–let's take a leap into the unknown and come away with life-changing lessons!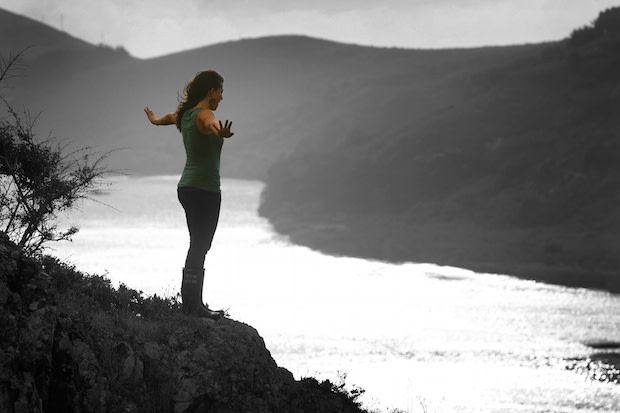 My Life Purpose
When I am strong and centered in myself, I feel most called to serve the world by manifesting my vision of interpersonal connection that is outside the influence of the standard narrative. I imagine a life in which I facilitate the flow of "free love"–love that is free from fear. I imagine developing a coaching practice that helps people tap into their true desires and pure intentions around relationships and sexuality.I imagine building a community that approaches intimacy in a bold new way.
Yet shame, social pressure and distractions have been holding me back from taking a leap into the unknown to create a lifestyle and livelihood that fully honor my passions for human connection and evolutionary community-building.Working towards healing something as wounded as human intimacy is going to take tremendous creativity and brash courage. I have come to realize that truly serving others in this way is going to first require time spent in deep connection with myself. For these reasons, I have chosen to make a 180-day solo pilgrimage along the Appalachian Trail.
As I journey, I want to help you discover what you came here for, and inspire you to take steps towards realizing your dream.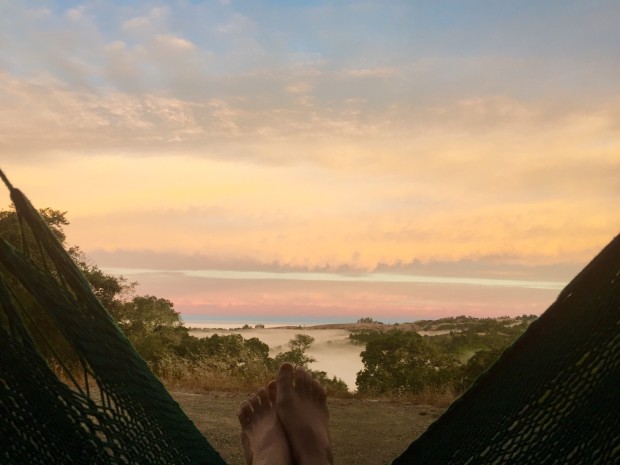 What is your purpose, and how can you give yourself the space and courage to manifest it?
I see that many others, no matter what age, could benefit from the clarity that turning inward can bring.What would it be like to focus and simply your life until your core purpose shines through? What can you say "no" to in order to have space to say "yes" to the things that serve your higher self and your life purpose? In which areas of your life are you giving too much of yourself away?
With this campaign, I am asking you to join me in looking within and asking humbling, potentially uncomfortable questions. I am asking you to practice showing up in life as 100% yourself until you can do so withtranquility, self-assurance and grace. Let's hold each other accountable for taking meaningful steps toward our dreams every day, regardless of how intimidating or unlikely they may seem.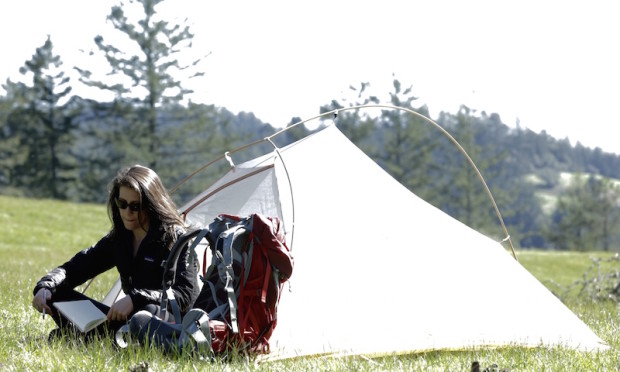 Your Support
Because I have been working for a nonprofit for the past three years, I have not been able to save enough to support myself in thiscritical coming-of-age moment of letting go and following my heart.Your contribution to this campaign will ensure that I have enough funding for the following:
Ultralight backpacking gear to protect my body from walking 2,200 miles with an excessively heavy load.
Travel costs to and from the trail.
Organic dehydrated food, purchased in bulk in advance of the trip and mailed to myself along the way.
The cost of mailing supplies to myself throughout my journey.
A health insurance plan.
A cell phone plan–for personal safety and to keep in touch with all of you!
Town day trips forhot meals, supplies and maybe even a real bed once in a while (swoon!).
A small storage unit for the minimal amount of possessions I wish to enjoy again upon returning to the Bay Area in the winter.
Transition moneyfor when I am done with the trail.
A Note About Perks
You can choose "no perks" upon pledging if you'd like to participate without receiving anything in return, but please know that I carefully designed perks and perk caps so as to not burden or distract from my pilgrimage. In fact, when times get hard, I will be able to call upon the dreams you've shared with me as a comforting reminder that we are all on the path of discovering and activating our life purpose together.
As I wrote earlier, when I envision my life after the trail, it is one dedicated to human connection. Though I need solo time in nature to grow strong and centered in myself and my life purpose, making it through the hard moments may come from knowing that you are with me on this life journey–struggling, resisting, surrendering, laughing and loving by my side. When "me" becomes "we," true strength is found.
Join my community and igniteyour life purpose by pledging today. Thank you!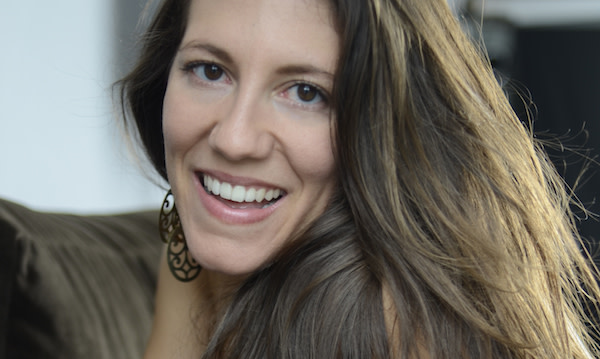 Indiegogo Video Production byhttp://startmotionmedia.com
Find This Campaign On
Summary:
What do we discover about ourselves when we let go of obligations and expectations that aren't serving us? How do we focus on and ignite our life purpose, so that we can bring our unique gifts forward without fear?
Youtube: https://youtu.be/7XlokrXlCAA
See Campaign: https://www.indiegogo.com/projects/igniting-life-purpose-a-pilgrimage–2
Contact Information:
Janel Healy
Tags:
Indiegogo, Reward-Donation, United States, News Category, English, North America, Global Regions, Crowdfunding, Language
The post Igniting Life Purpose: A Pilgrimage: Join me on a 6-month journey to simplify, focus and cultivate courage in pursuit of our dreams. appeared first on iCrowdNewswire.
Source: icnw