Bammies, business & jammies: Get Comfy Like A Boss
Changing the way women get dressed by minimizing decision fatigue & empowering them through comfort.
Bammies = business + jammies
We're changing the way women get dressed.
Introducing Collection 02 – "I FEEL"
Our Perks are the first-ever opportunity to own a piece of Bammies Collection 02!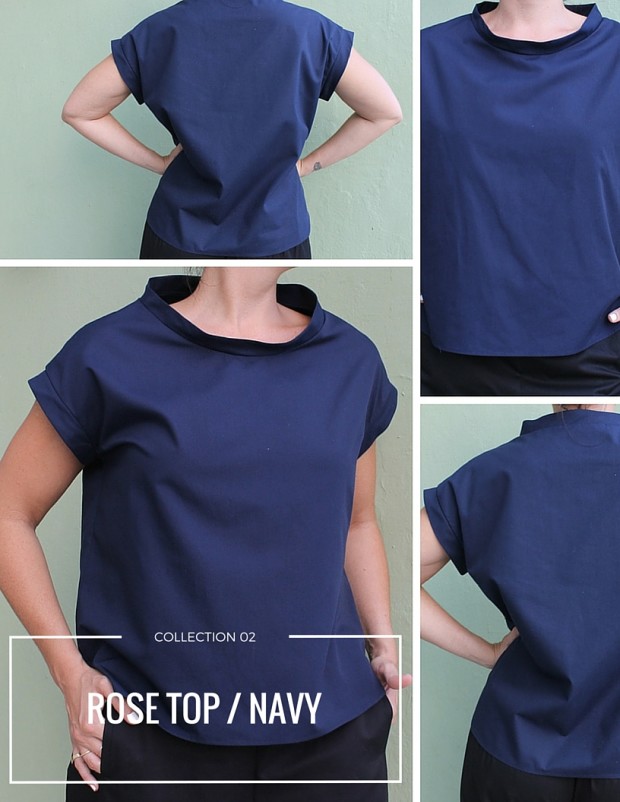 Bammies is a core collection of comfortable yet chic style staples that minimizes your decision fatigue in the morning, allowing you to easily and aptly dress for the various appointments you have in your day — from that breakfast meeting to the office to a networking cocktail to date night and beyond!
We've launched our Collection 02 – "I FEEL" exclusively on Indiegogo so YOU (and all your friends) can participate in the evolution of comfy-chic fashion, and help make it easier for women everywhere to get out the door each morning in less time and in more style.
Not only are we launching our Collection 02 with this Indiegogo campaign, but we are ALSO increasing our size offerings from XS up to 3X!
And we could NOT be more excited. Because every body deserves a Bammies.
The Bammies Benefits
Create a buildable wardrobe
Minimize your decision fatigue while getting dressed in the morning
Wear something better than yoga pants at work!
Elevate comfort without sacrificing style
Simplify your routine
Refine your personal style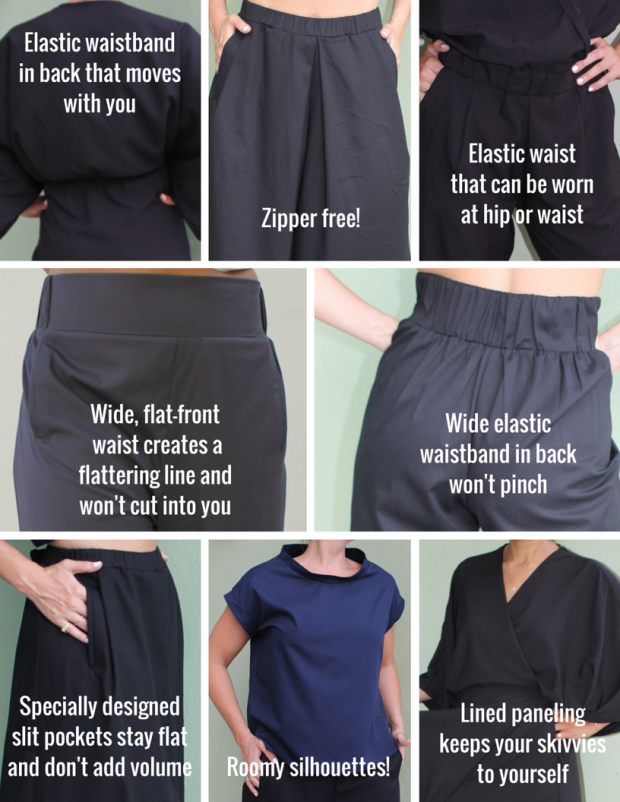 The Perks
We have some fun ways you can contribute to our campaign that include the opportunity to shop our Collection 02 before anyone else and get personalized styling tips and a wardrobe analysis from us, the co-founders!
NOTE: Please include your preferred size with your Perk order!
Collection 02 builds on the elevated comfort and basics of Collection 01 and adds some luxuriously comfortable fabrics in rich colors for Fall.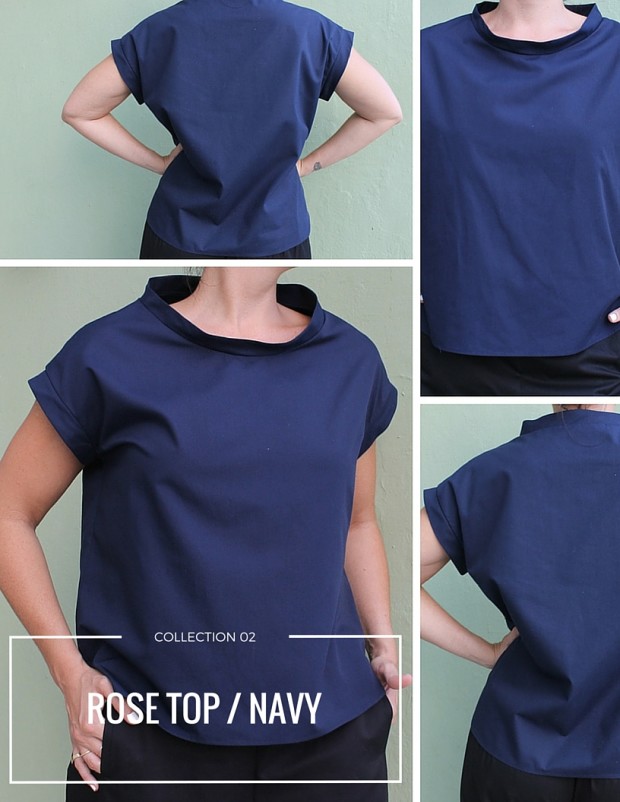 The Rose Top – now available in Navy! The Rose Top is the modern take on a chic tee that's made of men's suit-shirt poplin in a boxy frame. Structure and form create an updated style that's a step up from casual. The Rose Top quickly became one of our top sellers from Collection 01 so we did it again for Collection 02 but this time in a drop-dead gorgeous, rich Navy.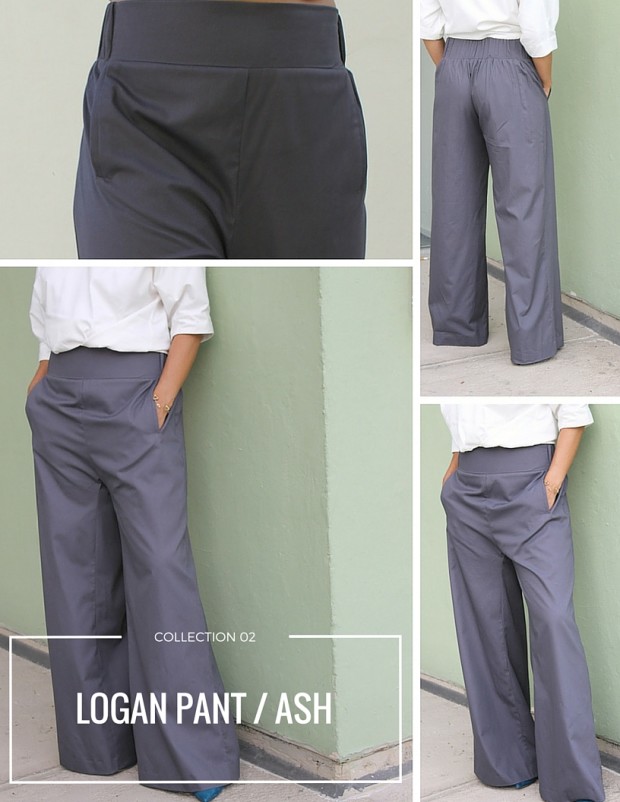 Our best-selling Logan Pant has returned in a new uber-comfy cotton twill in a gorgeous gray! Who doesn't love a high-waisted pant? Our Logan pair comes with a comfy elastic waist, and a wide leg that drapes in all the places you want—and none of the places you don't. A Collection 01 fave we brought it back in an updated color and fabric for fall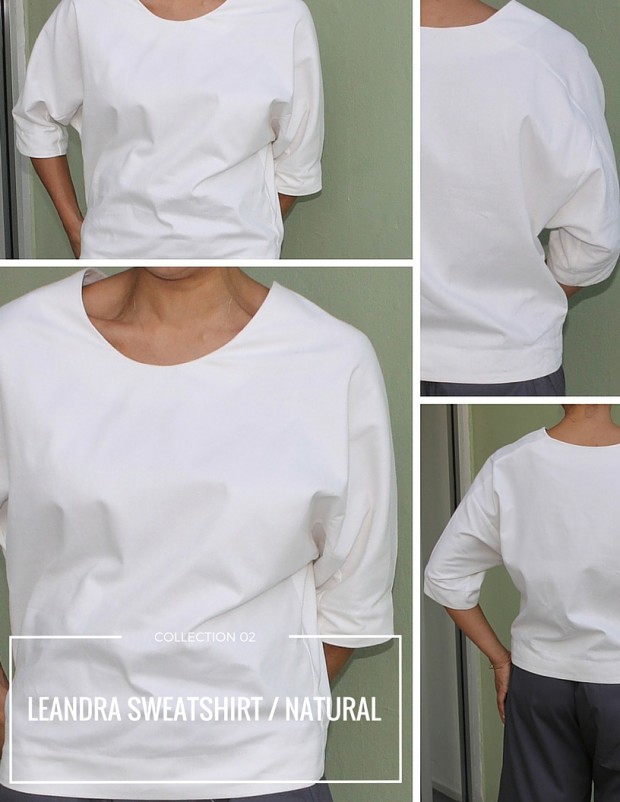 (Yes, we named this one after the Man Repeller.) Take your sweatshirt to work. We're elevating the traditional sweatshirt by reconstructing it in a structured shape with volume and a tapered elbow-length sleeve.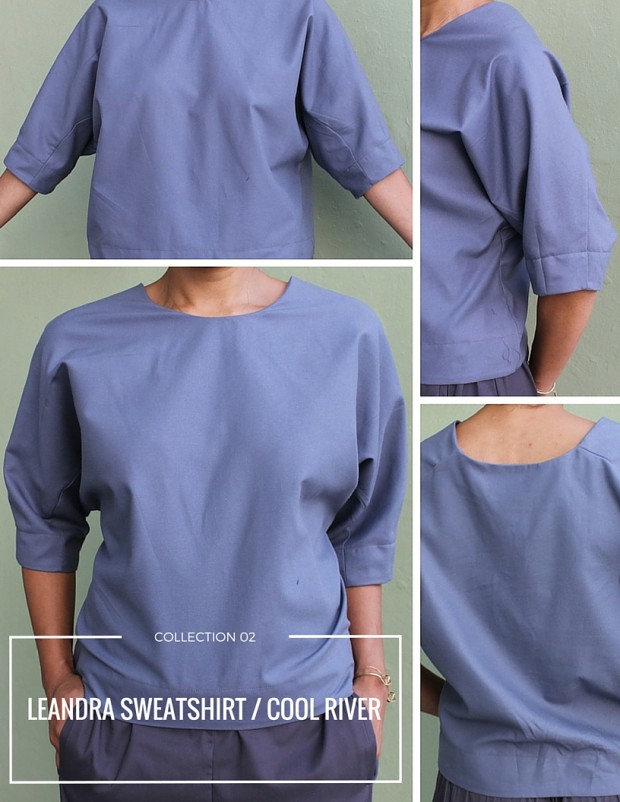 … And here in an amazing slate blue that will work with anything in your wardrobe.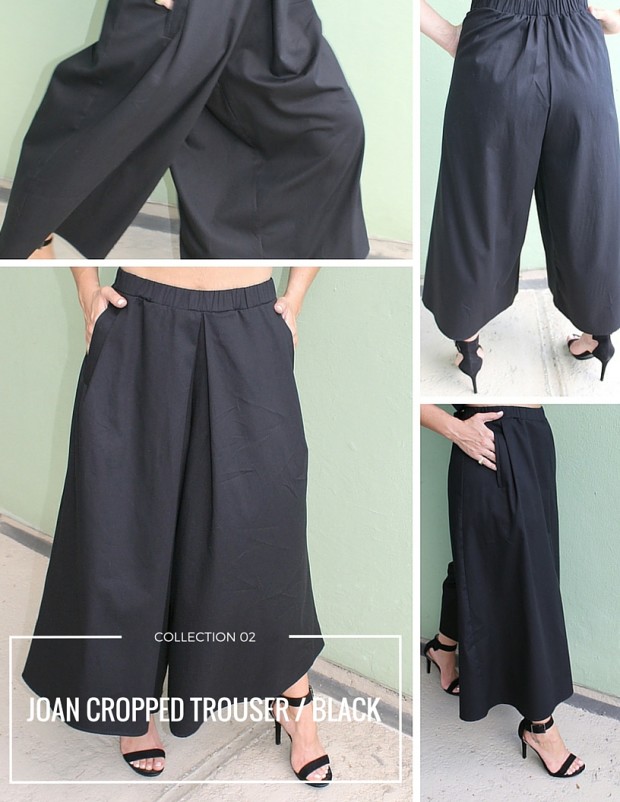 The "It" pant of the moment is getting a roomy update. The flat-pleat front on our Joan Cropped Trouser creates a sleek silhouette while allowing movement and giving you the space to you feel your most comfy self.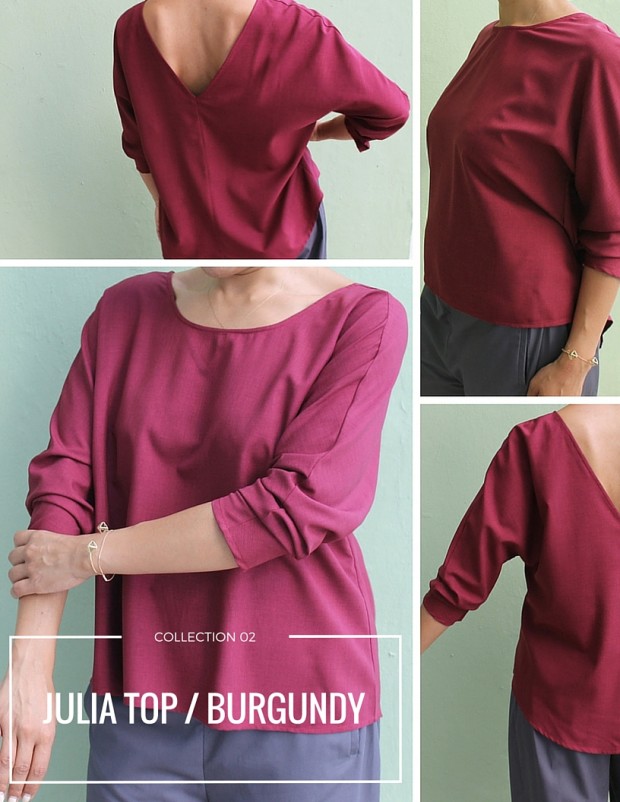 This long-sleeved flowy top is going to be your go-to when you want to add a bright twist to your office garb. The front hits at the hip, while a longer back drapes elegantly with the added sultry surprise detail of a v-back that's still high enough to wear at the office.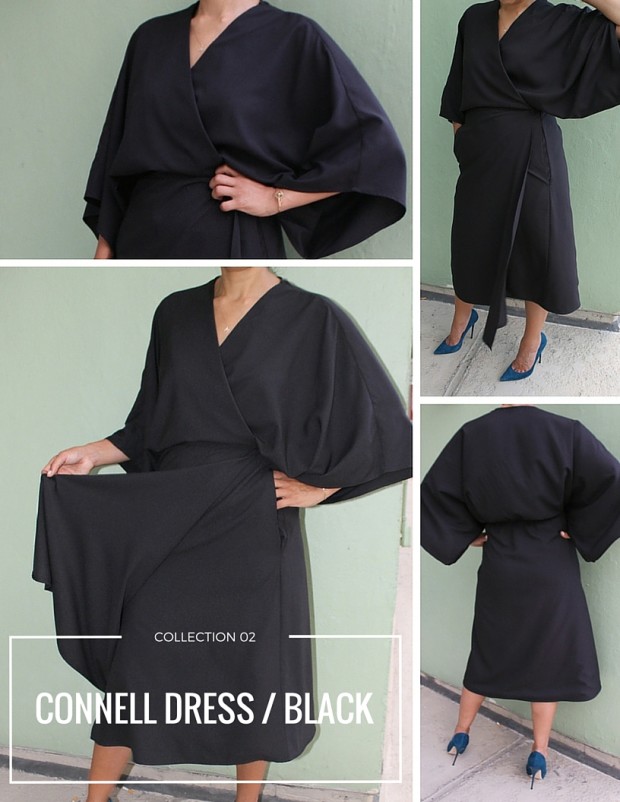 The Connell is back in black! Our stunner Connell Dress gets a highly requested makeover in black that works for every occasion. Wrap yourself in supremely soft fabric, kimono-inspired sleeves and an A-line skirt that fastens with buttons.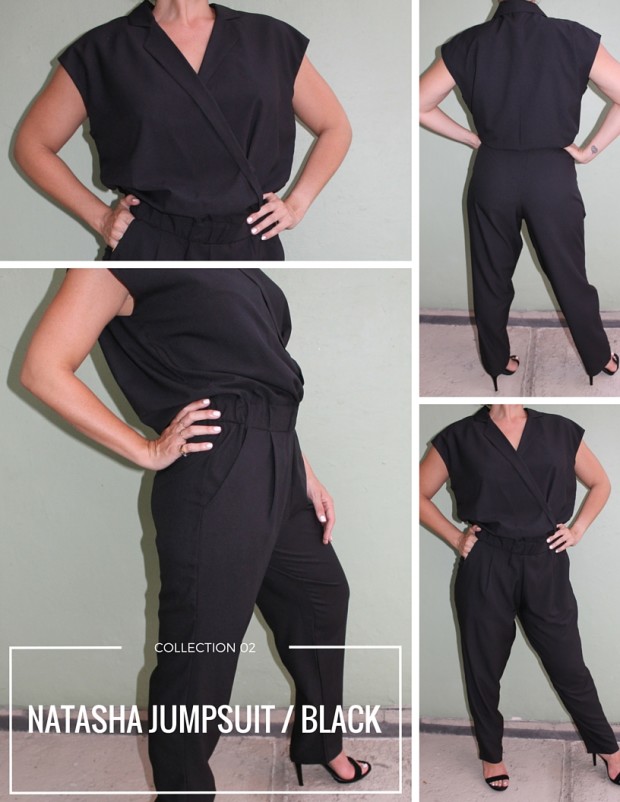 A onesie never looked so good. This statement-making jumpsuit features tuxedo-inspired lapels, a stay-put wrap front, and comfy-for-everyone elastic waist that can be worn low on the hip or at the waist. Flat pleats create flattering lines on the leg, which ends in an elegant taper that can be upgraded to sexy with just a click of a heel.
The Bammies mission:
1) Minimize morning decision fatigue for busy women, allowing them to easily dress for the various appointments they have in one day.
2) Help women use fashion to feel comfortable in their own skin.
Guess what? They're into Bammies too…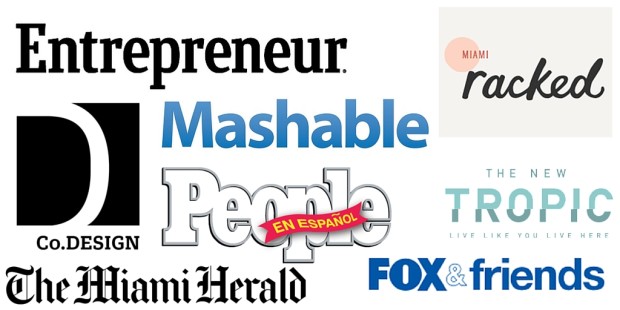 Where the funds go…
Our funding from this campaign will go to producing the NEW Collection 02
that you see above, creating a NEW size run from 0 – 7 (our version of XS – 3X), and getting more and more women in Bammies so they can feel empowered to look and be the best versions of themselves every day!
60% of funds – fabrics & raw materials (elastics, buttons, lining & tags)
40% of funds – production (our seamstresses doing their thang)
What Makes Bammies Different?
There are a few brands out there developing comfort-based items, but we've found that most of them are really focused on pants. Yes, Bammies is highlighting the practical nature of fashion and putting comfort first. But we are providing you with a FULL RANGE of comfortable styles that work for various types of settings and needs.
Why Crowdfunding?
To us, Bammies is more than just a fashion line. It's a solution and an empowerment movement.
Bammies is a conversation between a couple of girlfriends just trying to be comfortable and look good doing it. And we love involving YOU, friends, in the conversation.
After all, the more involved you are, the better Bammies becomes.
So, we want to involve as many women in our Bammies movement as possible. It is SO very important to us that all women feel amazing about who they are and how they look and this is one of the driving passions behind us launching this line. We want to make Bammies for all the ladies out there!
As we are a start-up (read: two ladies doing their darndest to provide a positive experience for women through fashion), and originally launched on a pre-sale, we were limited in what we could offer in terms of sizing and quantity for our first Collection.
We received such wonderful feedback from many women who wanted to see Bammies in additional sizes and we want to listen and deliver that as quickly as possible. In order to do that, we need to increase our production orders, which, of course, requires additional funding.
We also received requests for different styles and colors, and are incorporating that feedback into our Collection 02. Bammies is only as good as the women who feel great in it! So involving you, our customers, in the development process is paramount to our success and is a cornerstone of our business. That's why we've offered perks that include you helping to decide what new styles we will develop for Collection 02. We want you to be a part of this conversation through clothing — after all, fashion is simply another form of self-expression.
We even have fun tags

How Bammies Became a Thing
Rosario Chozas, Co-Founder & Creative Director: Hi Indiegogo! Here's my story… After almost a decade of entrepreneurial endeavors in creative industries, I made a professional move into a more corporate setting, which dictated a different dress code. My coworkers and I would always talk about how I dressed, and how I felt really uncomfortable. I felt like I dressed differently than everyone around me, which made me feel weird and out of place. I tried to replicate the looks around me, but they felt so awkward. Eventually I said to myself, "Wait a minute, I'm a stylist. I know how to handle this." I thought, "What are ways I could put together some looks where it would work for both me and my surroundings?" The way that I was able to resolve being true to myself and feeling appropriate was wearing things that were comfortable. Everyone would see me dressed in a way that was comfortable and then a joke started that I was wearing business jammies. And that's how it came about. I needed to be true to my looks and be comfortable… and make it look good for the office.
Who's behind Bammies?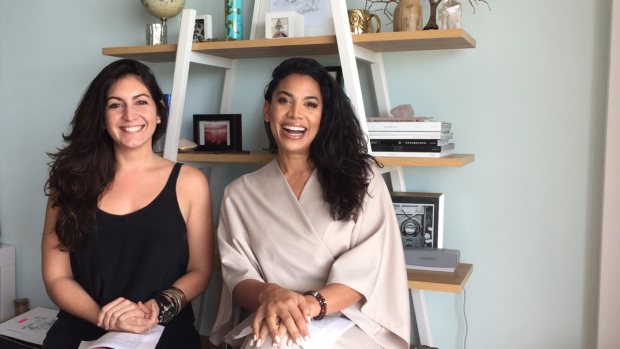 ROSARIO CHOZAS /CO-FOUNDER & CREATIVE DIRECTOR (LEFT)
As a heart-centered entrepreneur, Rosario Chozas has developed a decade-long career that spans her various passions of fashion, tech, and content production, all with a singular focus of empowering women.
After gaining invaluable experience in the advertising world as a wardrobe stylist working with clients such as Buenos Aires Fashion Week, Chozas co-launched Maison Aubele, a design institute that offered personal image, styling and fashion color theory courses to female entrepreneurs and professionals. Chozas developed and implemented the institute's unique course curriculum that promoted positive self-perception through an intelligent wardrobe.
Simultaneously, Chozas founded the White Professional Color Lab, a personal image color consultancy that serviced clients such as L'Oreal, FOX Latin America, IBM, Kraft Foods, The Style Institute (Peru), and fashion designer Benito Fernandez.
After a move to Miami, Chozas co-created and produced the Women, Innovation & Technology (WIT) summit at the renowned eMerge Americas tech conference. Through WIT and its community activations, Chozas shaped an evolving community that empowers and connects women in tech.
JULIA FORD-CARTHER /CO-FOUNDER & CEO (RIGHT)
Julia Ford-Carther is an EQ enthusiast, coach and founder of SLF Media, a user-engaged media network and digital media platform that delivers modern lifestyle content for Millennial women via entertaining and empowering channels.
Prior to founding Bammies and SLF Media, with a B.A. in Communication from Stanford University, Julia developed a robust career in media covering lifestyle topics for publications such as Allure magazine, The Huffington Post, MindBodyGreen.com, and Ocean Drive magazine. She has served on various dating and media panels; and has been featured in EBONY and Aventura magazines, CBS Miami, Racked Miami, and others.
Risks & Challenges
Having already produced and fulfilled our first round of Collection 01, we're confident in our ability to deliver a quality product that resonates with women and empowers a strong sense of self. We have set aside the requisite amount of time necessary for production and fulfillment for this next collection.
The biggest potential challenge comes down to sizing and making sure you get the size that makes you look and feel the best. Our sizes are generous (and comfy!) but run along the standard scale of S, M, L, etc. You can check out our size chart above for the right fit. If for any reason you are unsatisfied with the fit of your Bammies, we'll happily exchange the piece for a different size.
If we don't reach our full goal, don't worry — you'll still get your Bammies. We just wouldn't be getting Bammies on as many fabulous bodies as we'd love to! Sad face.
Got questions? We've got answers!
Feel free to email us at "info [at] bammies dot life" with any questions you have. We're excited to hear from you!
Size Chart

Other Ways You Can Help Spread the Bammies Movement
Even if you can't contribute, you can still help women look and feel amazing through Bammies!
Use the Indiegogo share tools to email, tweet, post, like, and share this campaign with ANYONE you think would enjoy it! Trust us, they will thank you.
THANK YOU!

Summary:
Bammies is a core collection of comfortable yet chic style staples that minimizes your decision fatigue in the morning, allowing you to easily and aptly dress for the various appointments you have in your day — from that breakfast meeting to the office to a networking cocktail to date night and beyond!
Youtube: https://youtu.be/LdFh62cluds
See Campaign: http://www.indiegogo.com/projects/bammies-business-jammies-get-comfy-like-a-boss–5#/
Contact Information:
Julia Ford-Carther
Tags:
Indiegogo, English, Crowdfunding, United States, Reward-Donation
The post Bammies, business & jammies: Get Comfy Like A Boss – Changing the way women get dressed by minimizing decision fatigue & empowering them through comfort. appeared first on iCrowdNewswire.
Source: icnw